Apoptopia
A downloadable game for Windows and macOS



Apoptopia is a single-player, 2D space shooter-inpsired game about a virus whose mission is to take over the cells of the host's body. When a cell is infected, it will undergo apoptosis (self destruction), and when all the cells are completely destroyed, the virus will succeed in taking over the body!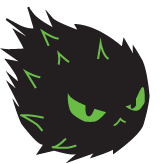 You play as the virus who can shoot a viral bullets to infect the cells. There are cells that you can infect and they will becomes your ally in the next level, helping you take over the body. However, there are also the white blood cells that can shoot antibodies at you, so be careful! There are 5 levels within the game, with the last one containing a boss.

Controls:
WASD or Arrow keys or Left Joy stick to move
Spacebar or Square Button to shoot
*This game is not scientifically accurate*
PPT presentation link: https://docs.google.com/presentation/d/1O8yGoZMy-8LUqwp1jDz32UeICUE1iV5Y556hJA9o...
Download
Click download now to get access to the following files:
APOPTOPIA (Mac Build).app.zip
29 MB
APOPTOPIA (Windows).zip
27 MB