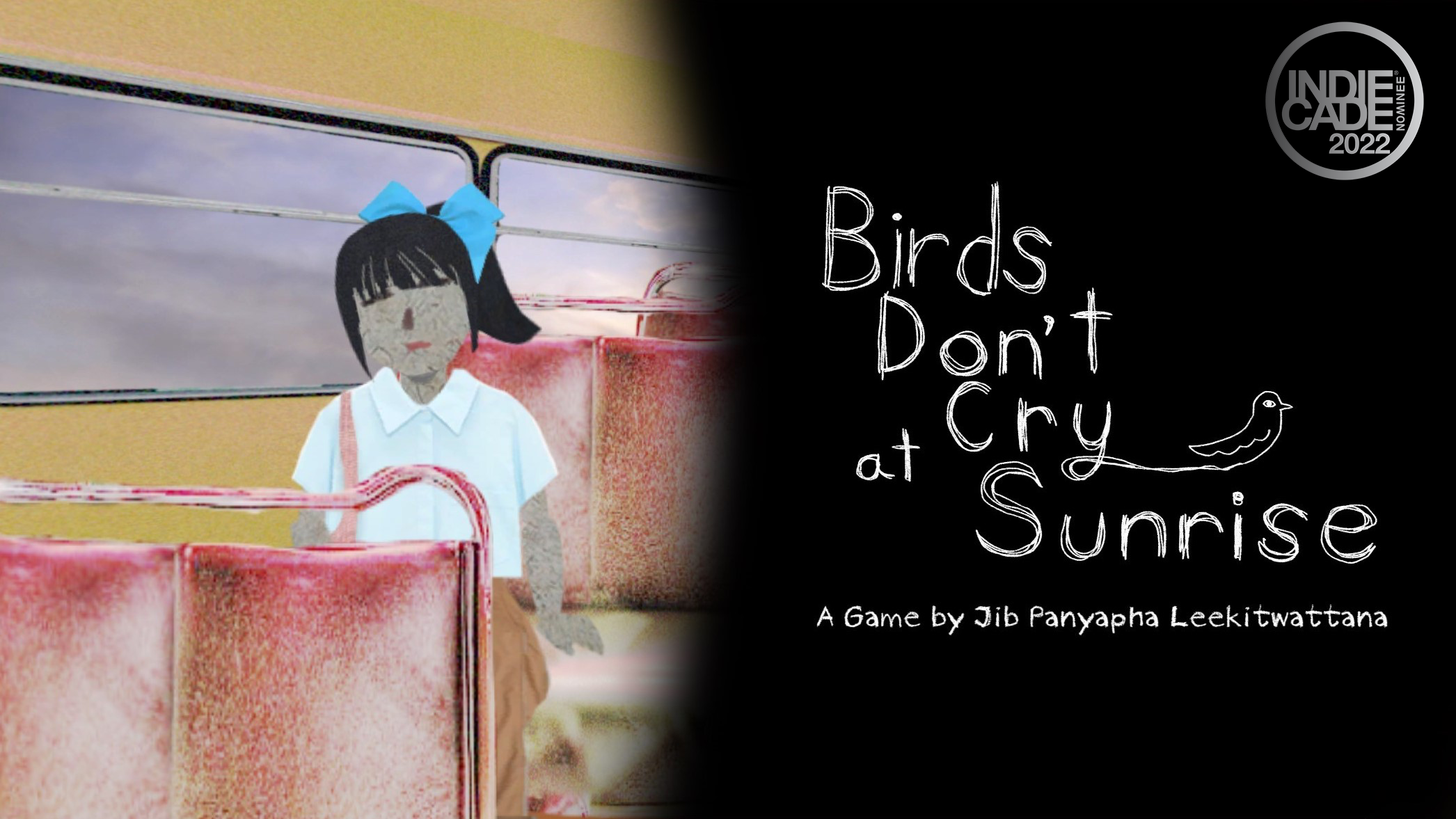 Birds Don't Cry at Sunrise
A downloadable game for Windows and macOS


Birds Don't Cry at Sunrise is a short, narrative-driven psychological horror game where the players become 'Lin,' a girl who woke up to find her own house transformed into a nightmarish state. In order to find out what happened, the player will be exploring, interacting with objects, and solving simple puzzles to progress through the levels.
Story
In the land where the Sunflower Deity reigns supreme, people are believed to be protected by the Sunflower Deity since birth. They must give blood offerings as a way to express their faith and to ensure a happy and healthy life under the Deity's guidance. It's a lifestyle that a girl called 'Lin' and her father have always led.
However, as Lin grows up and starts to question this decades long tradition and the actual meaning behind her father's act of faith, their relationship starts to crumble.
Until one night, Lin wakes up to find herself alone in her own house, with her surroundings starting to get distorted and her father nowhere to be found. As a result, Lin will venture into the darkness of the house in order to find out what happened to the place she once called home.

How to Play
Controls


*WARNING*
Birds Don't Cry at Sunrise contains elements of Blood, Death, Abuse, and Flickering Images.
For MAC Players
For Mac players, please check out this page to download the itch.io app to be able to play the game through the app.
Download
Click download now to get access to the following files:
BirdsDontCryAtSunrise-Mac.zip
379 MB
BirdsDontCryAtSunrise-Windows.zip
379 MB